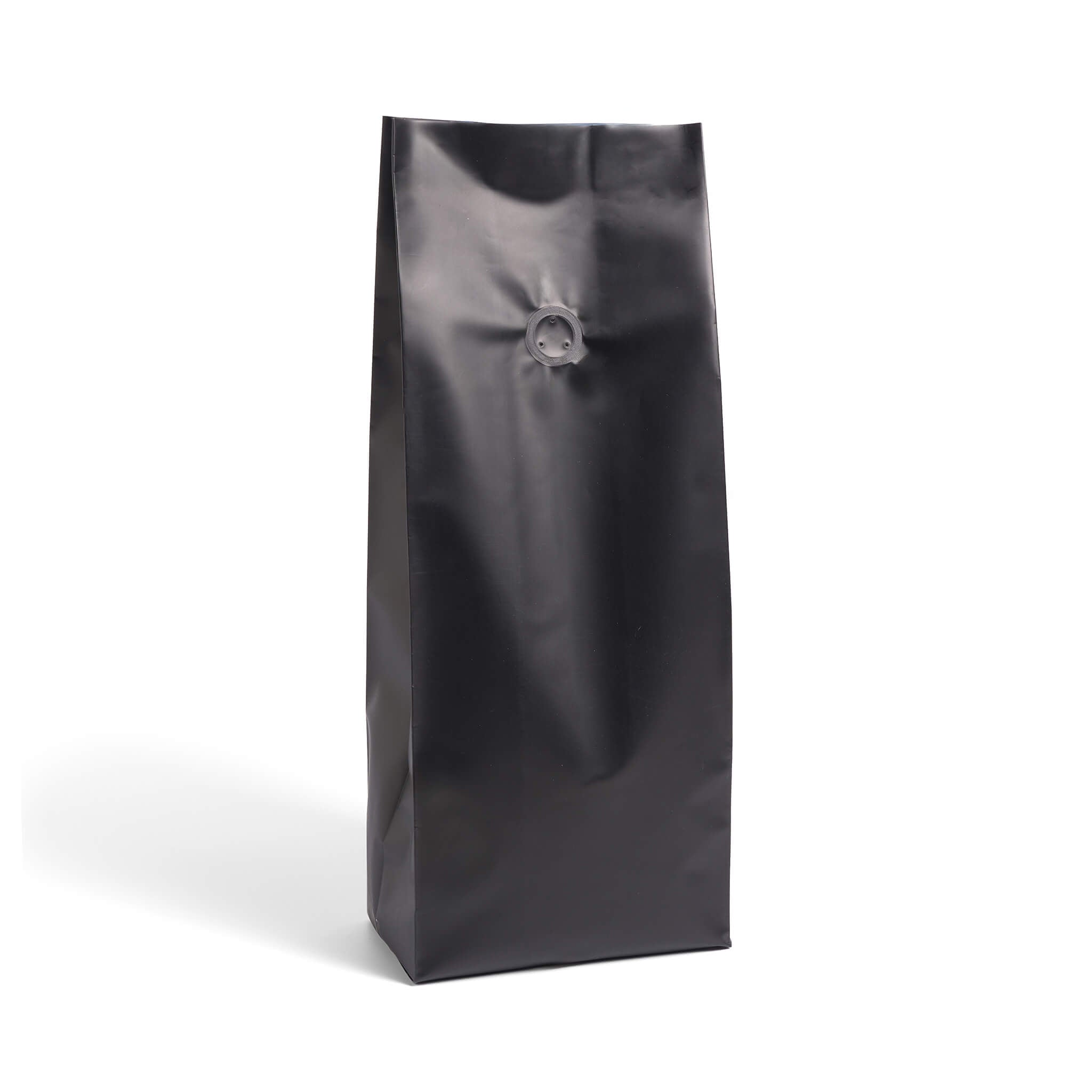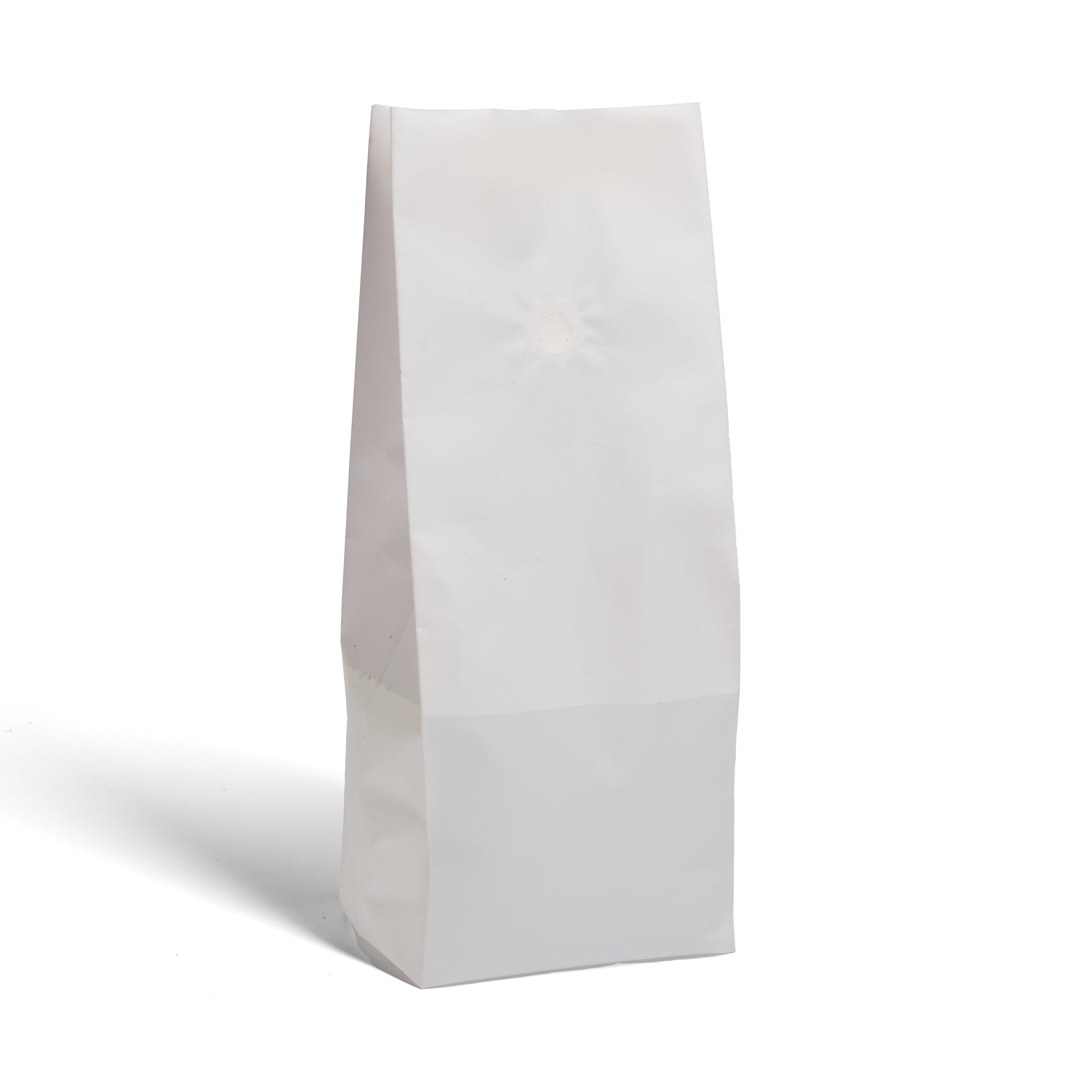 Bag + Label Offer
Most Popular
Recyclable - Check Locally
Recyclable Side Gusset Bags
SKU: REC.SG1KGbv(mat)
Our food-grade Recyclable Side Gusset Bags are an excellent coffee packaging solution but can also be used for many other products too like tea, pet food, cleaning products, clothing and more.

The bags have a sturdy high-quality K seal which allows the bag to stand well on any surface. This means when your product fills the bag, both the sides of the bags expand, the bottom of the bag becomes sealed, and the top portion is kept open for filling with product.

Our Recyclable Bag range is made from Linear Low-Density Polyethylene and does not have a foil lining, making them recyclable through soft-plastic recycling programs. We encourage customers to check locally for the many soft plastics recycling programs across the country.

The shelf life of these bags is similar to our standard packaging bags. However, we recommend storing them away from direct sunlight in cooler, dryer places to keep the products fresh, as these elements can affect the product inside. Please note: In white, the finish of these bags is slightly translucent rather than opaque.

These bags can be custom printed. They can be heat sealed or closed with a tin tie.

*Bag Sizes/Weights are based on coffee beans. See comparison table for dimensions.
Please contact us if you have any question regarding our MOQs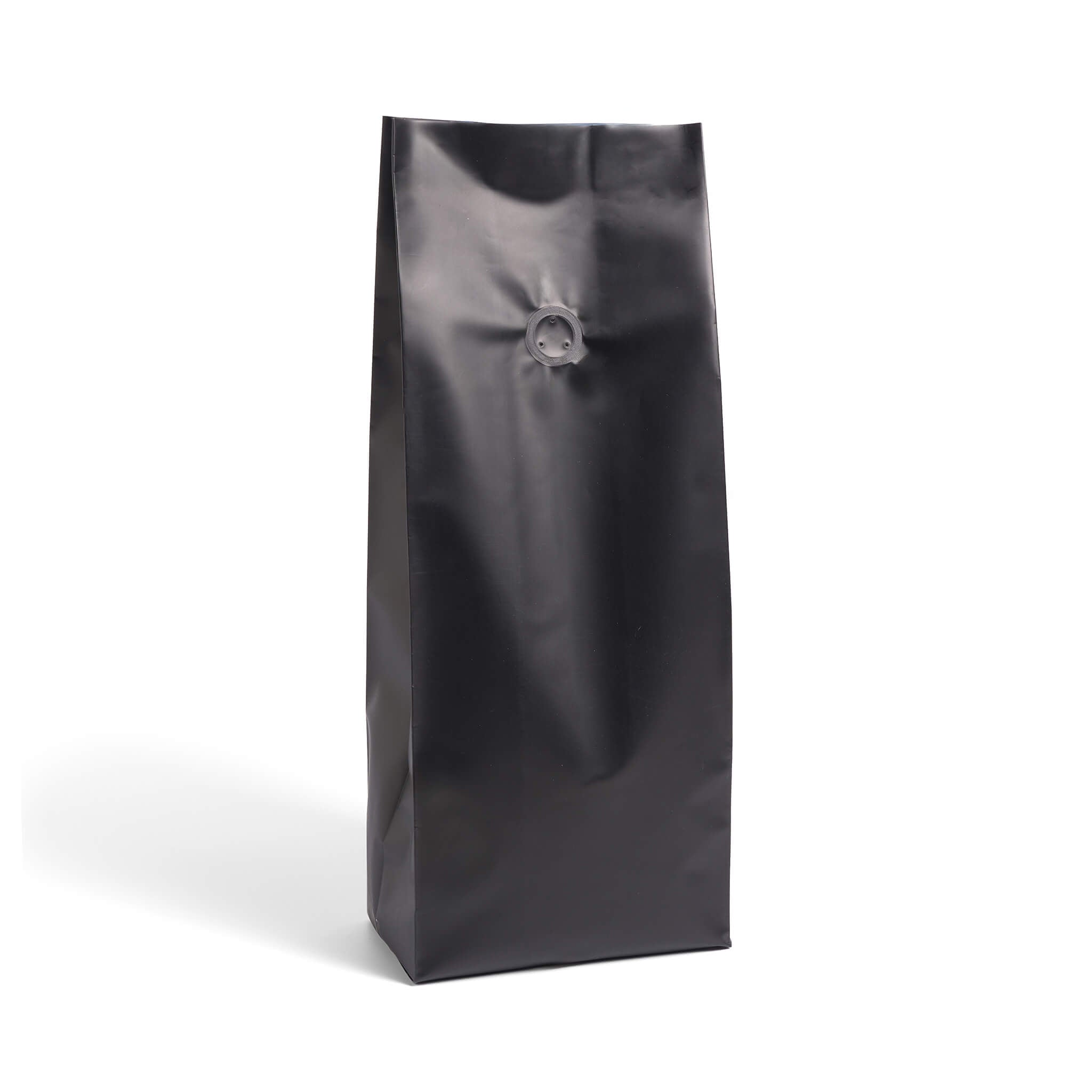 Our Quality Promise
We guarantee the highest quality of our products and prioritize customer satisfaction. If you are not fully satisfied, we will promptly resolve any issues to ensure your happiness.
 Quality, it's in the bag.
frequently asked questions
Need to know more?
You can order bag, tin and mailing box samples by sending us a quick email. Cylinder samples can be ordered via our website.
Do you charge for samples?

We offer free samples. To keep our samples free, we send them via regular AusPost with no tracking.
If I'm ordering a bag, how do I know what size to order?

We base our measurements on coffee beans. If you need help reach out to us for advice or samples.
When will my order get dispatched/shipped?

Once you have made payment, your order is normally shipped within 1-2 business days. Your tracking details will be emailed to you at the same time.
When will I get my tax invoice?

Your tax invoice will be automatically emailed to you once we dispatch your order.
Can you help me with a custom design?

Yes, we can! You can fill out this enquiry form letting us know some information about what you're looking for, and someone will get back to you within 1-2 business days.
Do you offer return/refunds?

You will need to contact us with your sales order number and obtain approval for a return.
Our customer support is available Monday to Friday: 7.30am-3:30pm.
This product has no reviews yet.
Related products
Check out some of our other popular items