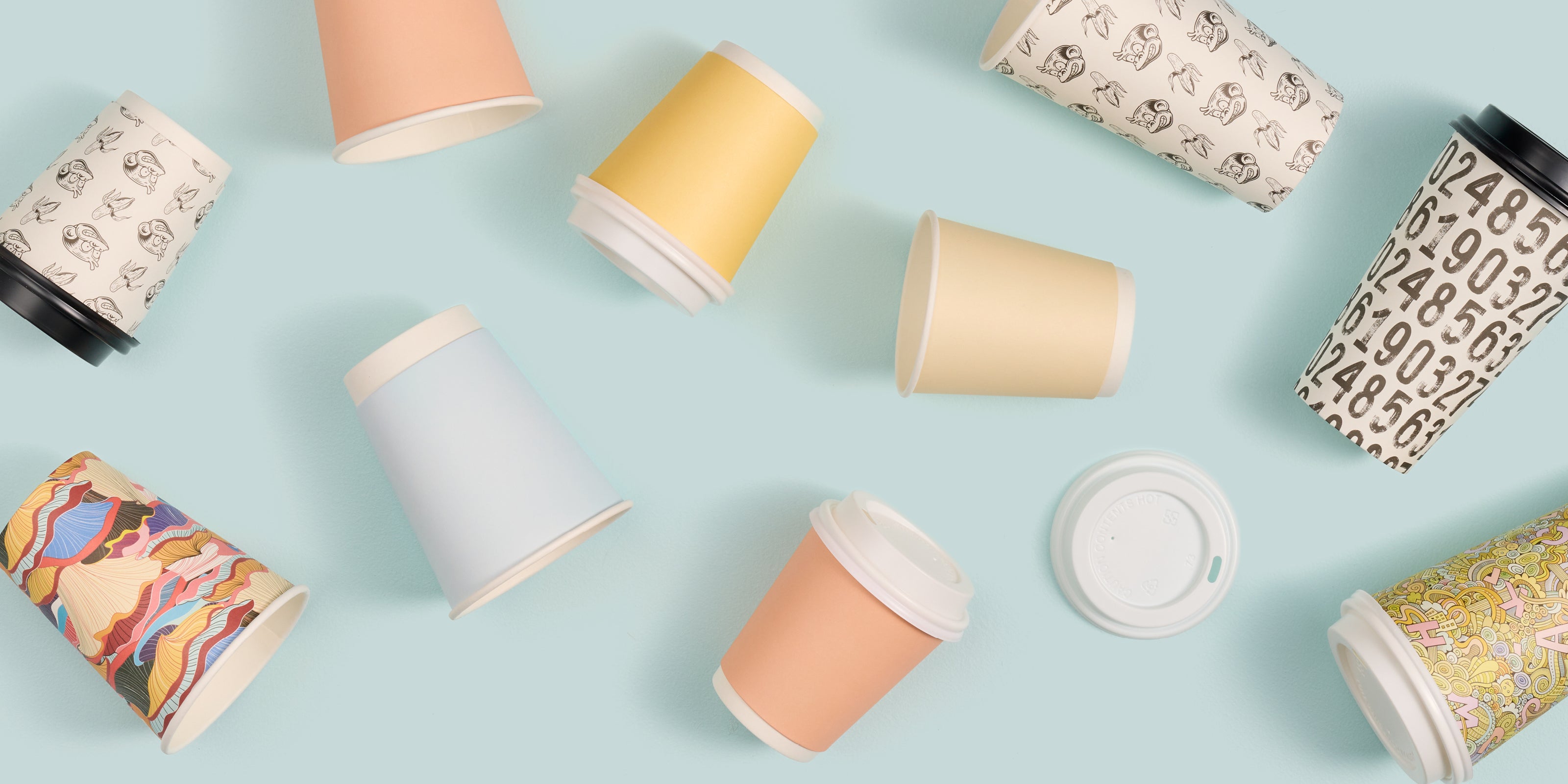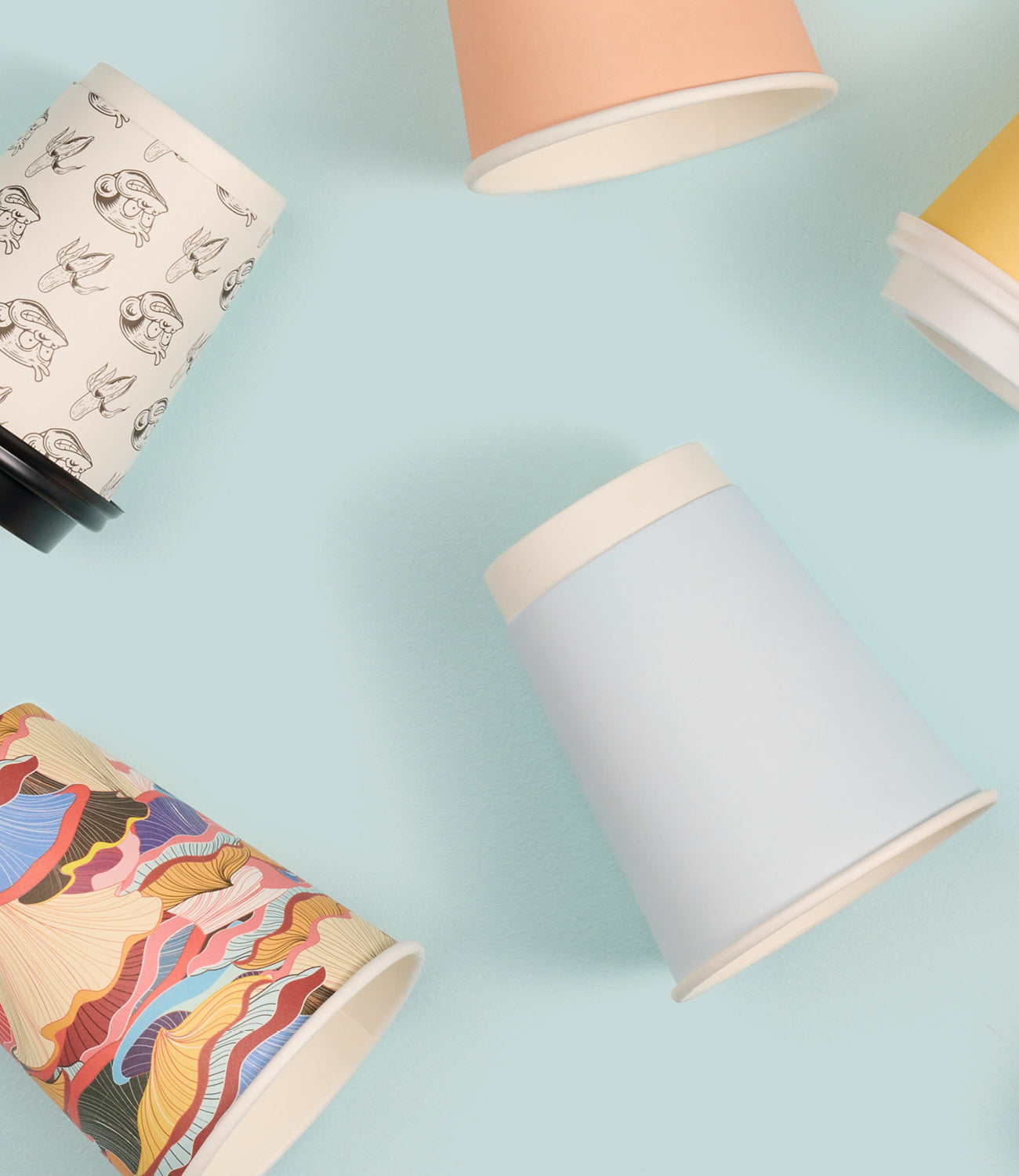 cups
Takeaway coffee cups for a lasting impression with minimal waste
Choose from a wide collection of disposable coffee cups in a range of colours, pre-printed designs, and sizes. Single or double walled options in your choice of disposable and compostable materials, there really is a cup for every desire.
More about our cups...
Our premium selection of disposable coffee cups with lids makes buying bulk coffee cups a whole lot easier and something you can be proud of. With almost too many colours to choose from and the funkiest patterns pre printed as the base design, there's really no need to pay for branded coffee cups when you can walk away with something just as memorable.
Of course, if coffee cups with your logo is a non-negotiable, our custom printing service means you can get a custom coffee cup designed, quoted and printed all in one place.
Available in 8oz, 12oz and 16oz sizes, you can get your coffee business off the ground with low minimum order quantities. We understand that making a lasting impression on your customer begins with what you place in their hands. We're here to help you navigate any questions you have about coffee packaging to make sure you're 100% confident in the disposable cups with lids that you choose.
Insulated with either a single or double wall, our coffee cups are not just functional but a true work of art. Whether you're serving hot or cold beverages, our disposable cups are meticulously crafted to ensure optimal performance and preserve the rich flavours of your brew. 
But it doesn't end there. We understand how important it is for brand owners to do their part when it comes to sustainability. That's why our take away cups even come in an eco-friendly range, helping coffee businesses and their customers reduce their carbon footprint without compromising on quality.
Whether you're a coffee shop owner needing a quick run of coffee cups, or a business looking for wholesale takeaway coffee cups, then we're your trusted coffee cups supplier that will make sure you stand out.
Take the next step
Happy with your cup choice? Seal the deal and stamp on your brand.