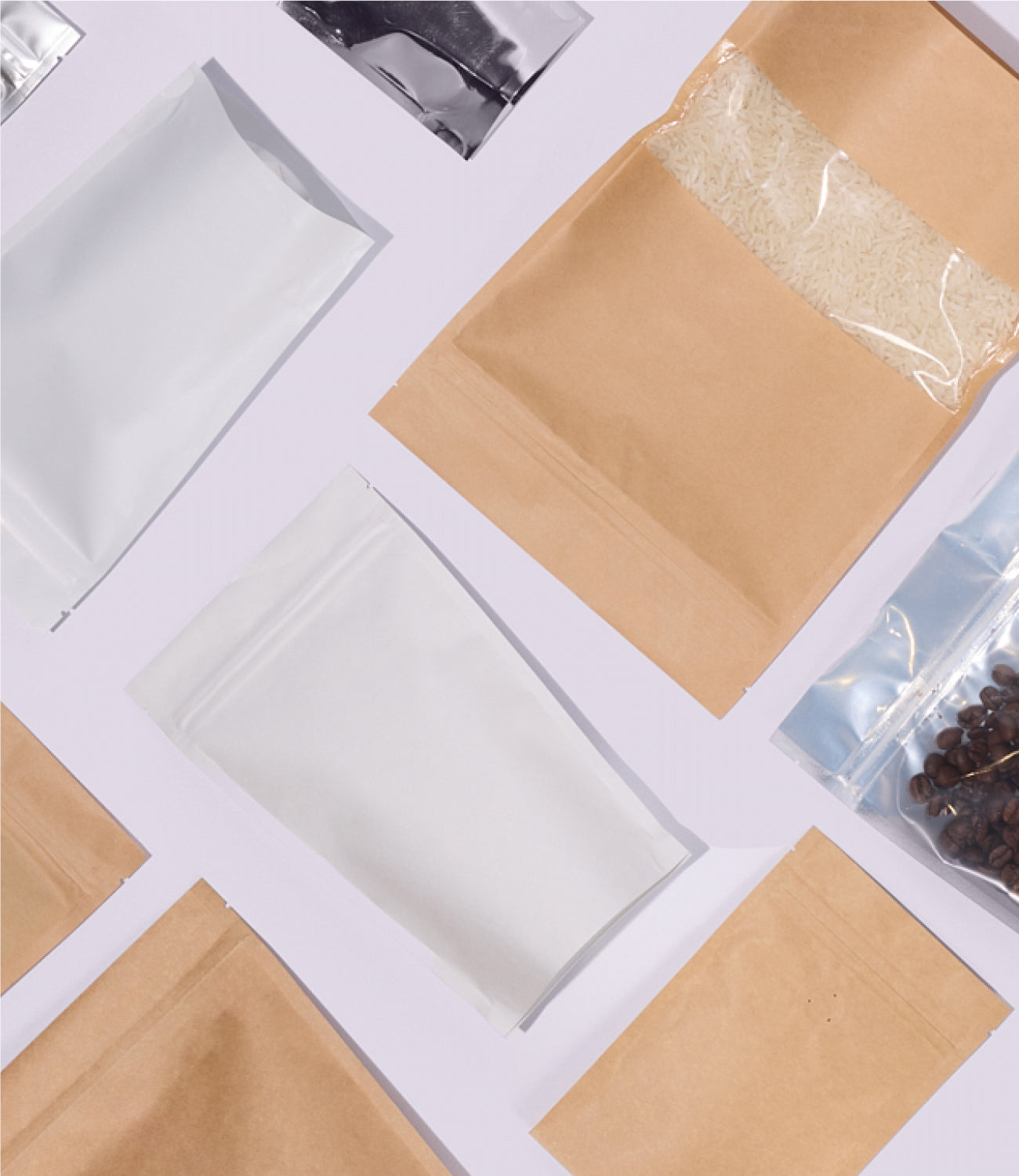 Stand Up Pouches
Stand Up Pouches that say something powerful about your brand
Show up on the shelves aesthetically and more boldly with pouch packaging that puts your brand ahead of the rest.
More about our pouches...
Available in a range of materials that allow you to show your commitment to sustainability from the moment it hits the display, there are also a number of pouch designs to suit your needs.
From the Stand Up Pouch that makes displaying your product easy, all the way to resealable pouches, food packaging pouches and even the Stand Up Pouch with a window, you can find any and every variation here.
If you own a brand selling consumable products, our foil pouch packaging comes with an internal food-grade foil lining, certified to protect your product from external contamination, pesky odours, moisture, leaks, and oxygen.
Keeping postage costs down and quality control up is a whole lot easier with our range of durable food pouches and Stand Up Pouches that are lightweight, cost-effective and available with or without resealable zippers, tear notches, windows and degassing valves. Whether you're selling coffee, tea or bath crystals, our Stand Up Pouch packaging has become the brand owner's go-to for Stand Up Pouches in Australia.
Recyclable, home compostable and industrial compostable options are available with bio valves and bio zips that make helping your customers dispose of the product a truly eco-friendly process.
Take the next step
Picked a pouch you're proud of? Now picture it with your label.